Become an HVAC Premium Partner & Qualify for a Wholesale Discount
Sign up for our partner program and enjoy a partner discount of 20% on all your purchases over $100.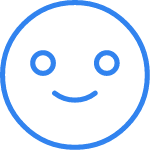 5,000,000+
satisfied customers
We've made it our mission is to stock everything your HVAC project could ever need, and to have it ready-to-ship. So far we've delivered to over 5,000,000 satisfied customers.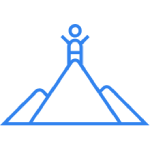 10+ years
of experience
We're dedicated to HVAC, and HVAC only. Backed by more than 10 years of industry experience, our team is on hand to help you find exactly what you're looking for.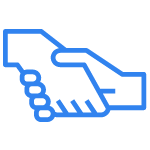 Partner program
Sign up for HVAC Premium's partner program and get personalized service and a partner discount on the USA's largest range of HVAC supplies. Enjoy discounts of up to 20% on all purchases over $100. T's and C's Apply.
HVAC PREMIUM
As a contractor, you're constantly under pressure to deliver work to your clients that's on time, to spec, and within budget. We're here to help with all things HVAC!
We stock the largest range of ready-to-ship HVAC components in the USA and by utilizing national warehousing and distribution in every US state, we're able to deliver all possible sizes, variations and combinations to you quickly.
Dive into our quality-guaranteed inventory for all your HVAC needs, and enjoy partner discounts on all your purchases over $100 when you join our partner program.
As an HVAC Premium partner you'll:
Enjoy partner discounts on all purchases over $100.
Gain access to the largest inventory of ready-to-ship HVAC supplies in the USA.
Use the highest quality parts at excellent prices.
Work with a dedicated supplier that understands your business needs.
Rest assured with a 100% money-back guarantee on all purchases, no questions asked.
Enjoy the convenience of working with a trusted supplier with over 10 years' experience and more than
5,000,000 happy customers.
Simply fill in the form above to claim your discount code and become an HVAC Premium partner!